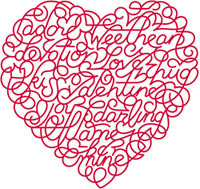 Today, woman really hoping for a gift with a little more style and utility, like a high-tech smartphone or candy-colored netbook that fits right in her purse.
HP Mini 5102
Starting at $399
This gadget offers a 10.1 inch touchscreen display with multitouch support, 1GB of RAM, and the Intel Atom N450 processor. The touch-enabled HP Netbook ships with Windows 7 Starter Edition (including face recognition) or SUSE Linux Enterprise 11. The HP Mini 5102 goes on sale later this month.
BlackBerry Presenter
$199.99
The BlackBerry Presenter is actually a small module that connects via Bluetooth to your BlackBerry.
Motorola Backflip
Price TBA
This thing, full QWERTY smartphone had a unique and stylish twist to it-the keyboard swings around 180 degrees to typing position when open. The Backflip also comes equipped with Motorola's Motoblur which syncs all your info.
SANYO Xacti VPC-CS1 Camcorder
$299.99
Sanyo is calling the VPC-CS1 the "world's smallest, lightest, and thinnest full HD" camera. The VPC-CS1 can capture 1,920 by 1,080 video as well as 8 megapixel still images and saves video in MPEG-3 AVC/H.264 format.
Samsung TL 210 Digital Camera
Price TBA
Samsung's new TL210 digital camera boasts 12.4 HP, 27mm wid3e angle lens, 1.5″ front LCD screen and a 3″ rear LCD screen, and 720 HD resolution at 30 fps. There's a lot going on with new digicam which will be available in March.
L5 Technology iPhone App & Attachment
$50
With just an app and this attachment from L5 Technologies you can turn your iPhone into a universal remote that controls your TV, DVD player, stereo system, cable box, and more. Just download the free app, drag and drop your preferred features into the remote, attach the $50 adapter to your iPhone or iPod Touch.
Sony W Eco Series Netbook
$480
Sony's new eco-friendly addition to the Vaio lineup comes with a 10-inch backlit widescreen display, a 250GB hard drive, and a seven-hour battery life. This little green-machine isalso made out of 20 percent recycled products and it comes packaged with a reusable carrying case made of recycled PET bottles. Sony's Vaio W Eco netbook is now available for pre-order.
Pure's Oasis Flow Internet Radio
$249.99
The new, retro-styled Oasis Flow Internet radio comes with a waterproof and splash-resistant case, rubber feet, and a small, portable body, making it perfect for any outdoor party. This fashionable gadget offers internet radio, podcasts, PURE sounds and music streaming anywhere that you have a Wi-Fi connection. Plus it has your normal FM radio reception.
JVC SP-A130 iPod Nano Speaker Dock
$29.95
JVC can help you color code your gadgets. The new JVC SP-A130 is a compact, portable speaker available in four iPod nano 5G colors. This petite speaker dock is perfect for on-the-go activities and will be available in March.