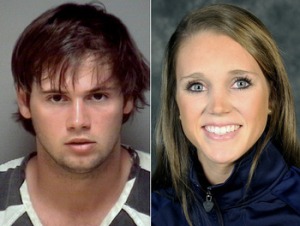 The University of Virginia campus is in shock today as they mourn the death of fourth-year women's lacrosse player Yeardley Love.
Police found Love, 22, dead in an off-campus apartment at 2:15 a.m. Monday. Her body showed signs of physical abuse and struggle. A member of the UVA men's lacrosse team, 22-year-old George Huguely, has been charged in the death. The two had a past relationship, but the exact details are still unclear.
The school has not said if and when the teams will play again. Both regular seasons have concluded with seeding in their respective NCAA tournaments to be announced Sunday.