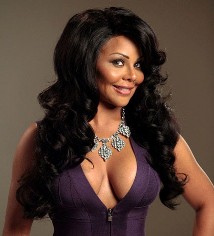 It's old news that Lil Kim has had a lot of stuff to say – none of it positive – about Nicki Minaj (there are some YouTube videos of the former trash talking Minaj if you want to do further studies on the matter). Though Minaj denied dissing the Kim on her recent track with Eminem, 'Roman's Revenge,' the Queen Bee went straight for the Harajuku Barbie's jugular, during a break in her performance at club Pure.
"I got more love from Queens than this b**** do!" Kim exclaimed, receiving a wild cheer from the crowd, despite being in her adversary's hood. "I will erase this b****'s social security number! First of all, I don't even need a record right now, I'll kill that b**** with my old s—!"
Though the former 'Dancing with the Stars' contestant has a new image and a new gang of celebrity friends like Lindsay Lohan, that didn't stop Kim from going in on Minaj, whom she referred to as "Sickie Garbage," in between performing hits like 'The Jump Off' and 'No Matter What They Say.'
"I don't never let nothing take me off my grind. As always, steady mobbin'," Kim shouted. "Money over these bum-ass b–ches."
Though details about Kim's forthcoming album are scarce, she has confirmed that she has signed with Jay-Z's Roc Nation label.