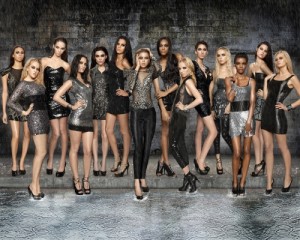 With "America's Next Top Model" now entering its 16th cycle, one might think the venerable reality-show warhorse fit for the glue factory, but as programs such as "Survivor" have shown, the proper mix of preening personalities and pop-culture tropes (and, in the case of "ANTM," a healthy dose of the ever-buoyant Tyra Banks) can help prevent a one-way trip to the prime-time pasture.
Some early standouts:
Alexandria, 21
What the judges like: A self-possessed blonde with sun-kissed good looks, Alexandria's profile was highly praised by fashion editor-at-(very)-large Andre Leon Talley (sporting an awesome feather-duster Tyrolean cap).
Jaclyn, 20
What the judges like: A baby-faced Southerner with a helium squeak for a voice, Jaclyn's personality is sweeter than sweet tea, and Tyra deems her best photo "stunning."
Sara, 18
What the judges like: Her quirky, androgynous appeal. Tyra says her photo looks like "a 19-year-old boy with makeup on. But that's what I like about it."
Kasia, 26
What the judges like:  This cycle?s plus-size model (or, as Tyra says, "fiercely real"), Kasia already has modeling experience, making her the mature, runway-ready choice.
Hannah, 20
What the judges like:  Fashion photog Nigel Barker called her shot "mpressive," and Talley says there is "something of a young Jennifer Aniston" in her striking looks.
Check out a preview for AMERICA'S NEXT TOP MODEL (ANTM) Cycle 16 which premieres Wednesday, February 23 at 8pm on the CW.