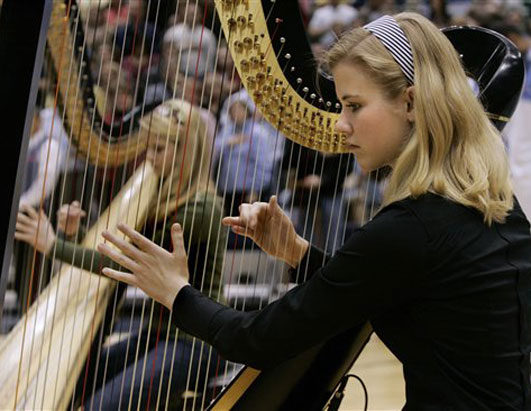 Elizabeth Smart, the girl whose abduction in 2002 captivated the nation, is now a 20-year-old music major at Brigham Young University. She calls her life today "great," but she still harbors some fear of her alleged kidnappers, who are being held in a Utah mental hospital.
"I think that if they were to be released, I think they would come back and they would try to come back after me and I don't think that they … that any child or any human should ever be in danger of having that happen again," Smart told "Good Morning America" today (March 12, 2008).
On March 12, 2003, five years ago today, Smart was found just miles away from her home with polygamist street preacher Brian David Mitchell and his wife, Wanda Eileen Barzee.
The 15-year-old was reportedly forced to live for nine months as Mitchell's wife. The self-styled prophet and drifter had done odd jobs around the Smart home.
Mitchell and Barzee have been indicted on kidnapping and other charges, but both were found incompetent to stand trial. If they face trial, though, Smart says she's ready to testify against them.
"I don't think I really want to, but I don't want them getting back out," she said. "I don't want them ever out because I really, I really believe that they wouldn't stop."
source:

abcnews.go.com